With it extensive offering of exemplary traditional Polish eateries and international restaurants serving inventive contemporary cuisine, Warsaw has a wealth of stand-out dining experiences to try. We take a look at the eight best restaurants in Warsaw.
Best Restaurants In Warsaw, Poland
Stary Dom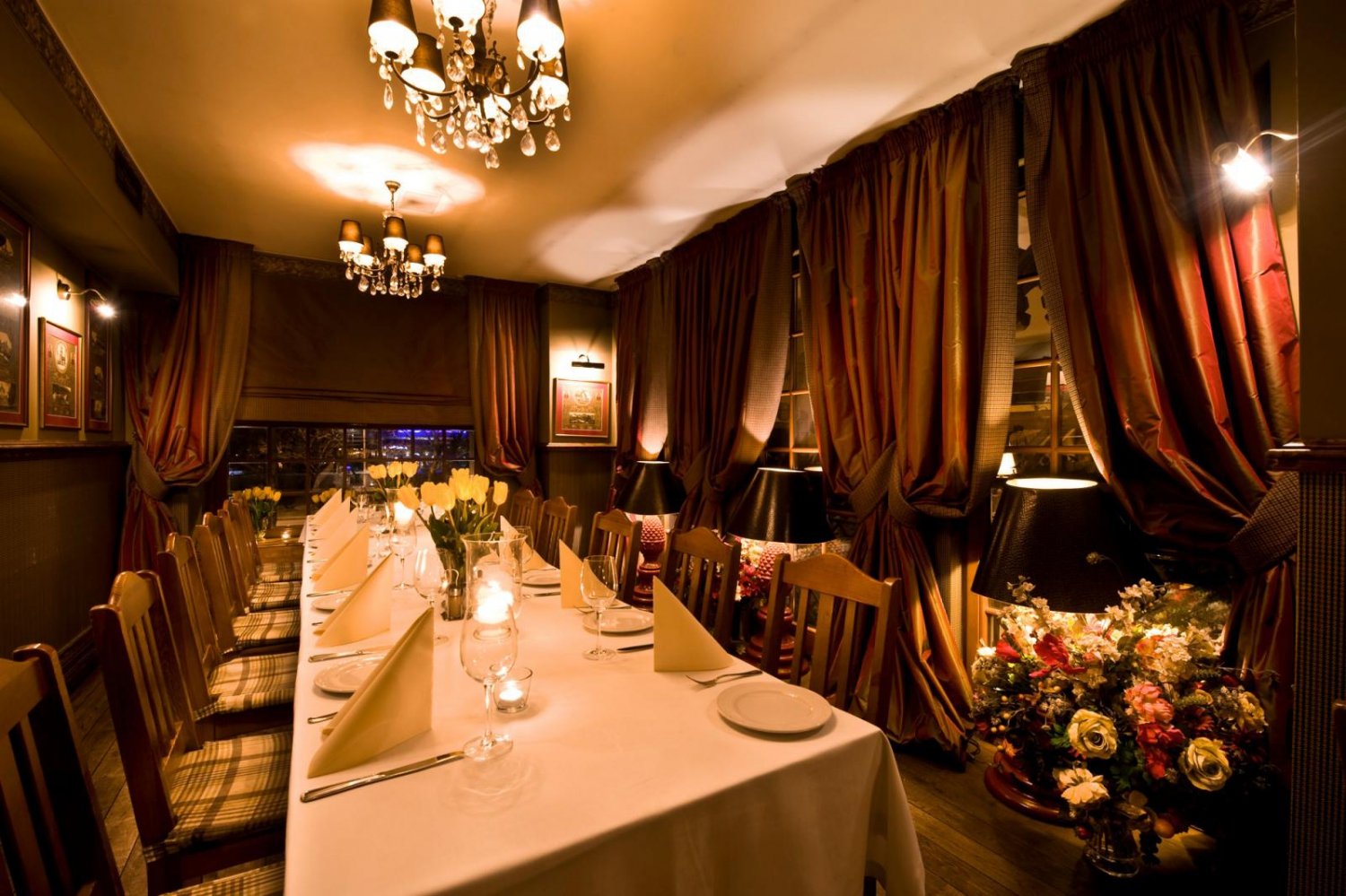 As the name suggests, this place looks like an old traditional house. The cozy atmosphere will make you feel at home. If you decide to visit, you must try the Tatar, which will be prepared in front of your eyes. Probably the best in Warsaw. Although the prices are slightly higher than average, the quality of the food, the service, and the atmosphere make up for it.
Restauracja Delicja Polska
Thanks to the high ceiling, the elegant pink interior and the top location near the Old Town this place one of the best choice for travelers. The prices are higher than average, but the food is worthy. If you decide to go, you should try the roasted duck with apple and cranberry jam. A classic.
Warszawa Powisle
Warszawa Powisle was once an old train station ticket office that has been converted into both a club as well as an all day food destination.  It's casual and laid-back but boasts some tasty traditional Polish cuisine.
U Fukiera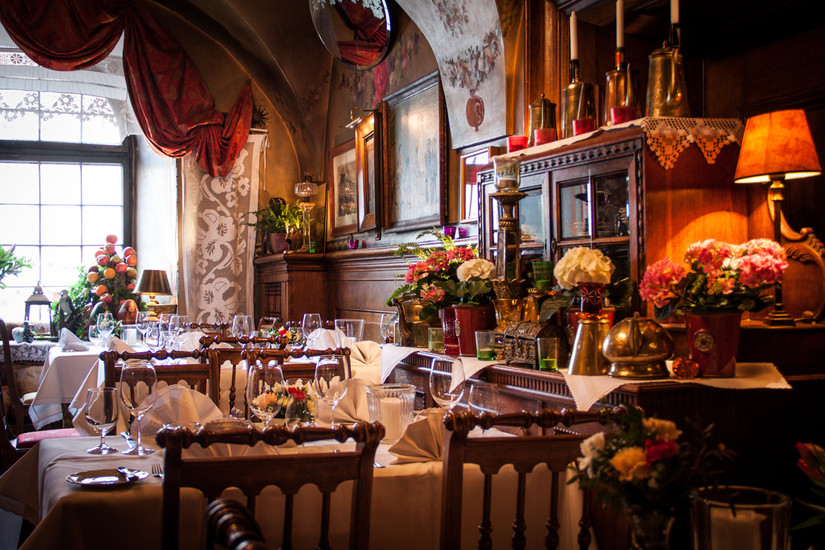 Fukiera is Warsaw's oldest restaurant and without doubt it is also the most famous, boasting a clientele that includes Roman Polanski, Claudia Schiffer, Naomi Campbell, and many royals.
The atmosphere is a unique mix of medieval and old aristocracy, while the menu is a lavish version of traditional Polish cuisine. Candlelight in combination with a superb wine list set the mood for the perfect romantic evening in an environment that will transfer you to a different era. Grilled steak is the speciality dish and there is a varied choice of fresh fish. The restaurant is situated in the vibrant Old Town, ideal for taking in a stroll after your meal.
Qchnia Artystyczna
Marta Gessler's restaurant is located at the heart of the Centre of Contemporary Art in Ujazdowski Castle, near the largest park in Warsaw, Łazienki Park. The restaurant is blessed with a picturesque summer terrace, allowing diners to drink in the views of Warsaw. So inspired by its surroundings, Qchnia Artystyczna is driven by creativity and modernity – always keen to keep track of the current culinary trends – so the food is consistently innovative, as well as aesthetically pleasing. The highlights on the menu recently featured baked salmon with teriyaki sauce, spinach, coconut milk, lemongrass, and a hint of chili pepper. A sweet interpretation of the Polish dish pierogi – dumplings with blueberries, vanilla cream, and powdered sugar – was also featured.
Bar Mleczny Prasowy
Another superb Warsaw venue with a historic feel about it is the Bar Mleczny Prasowy, which dates back to 1954. It's located on the main Marszałkowska street in a grey, unassuming building, and it serves up a delightful range of pierogi in a very typical "Milk Bar" atmosphere. Inside is a bigger interior than most Milk Bars as Bar Mleczny Prasowy needs to satisfy the hordes of customers on weekdays, particularly during the 12-2 pm peak times. Enjoy one of the most affordable places in central Warsaw to eat with pierogi from 6 złotych, soup from 3 złotych, and kompot for 2 złotych.
Kieliszki na Próżnej
It's all about wine. This place was created based on the experiences of the people behind the success of Butchery & Wine restaurant – already a legend of the Warsaw food scene (also highly recommended!). Kieliszki offers an excellent, wide selection of wines, focusing on small and medium-sized producers. Beautiful interiors (hundreds of glasses hanging over the bar!) and graphics on the wall. Of course, don't forget about food – yes, it is also very good. Be sure to try the "talerzyki" ("small plates") – snacks, a perfect pair with wine.
Boathouse Restaurant and Wine Lounge
About 10 minutes out of Warsaw, this elegant restaurant is stunning for a long lunch or dinner in summer, and celebrates the natural beauty of the area.
Sitting on the edge of the Visula River in a garden, sitting at a table with white tablecloth, it is glorious in summer and the perfect place for a wedding.
The food is modern mediterranean and includes Italian, Spanish and Greek dishes with a regularly changing seasonal  menu.